Employee Benefits Digitisation
Providing the ultimate employee experience through great benefits
Maximum digital experience with premium employee benefits platform, designed to satisfy the most demanding employees
Group Insurance
Represent multiple insurers, offers hassle-free pre-packaged plan with straight through processing and highly- customizable plan for sizable group via Request-For-Quotation feature
Flexi Benefits
Awards benefits point as universal currency that allows employees to tailor their benefits package in the marketplace according to their individual needs
HR Solutions
Leveraging on single platform for employee benefits management including employees' records, leave tracking, payroll, recruitment, communications and other HR related functions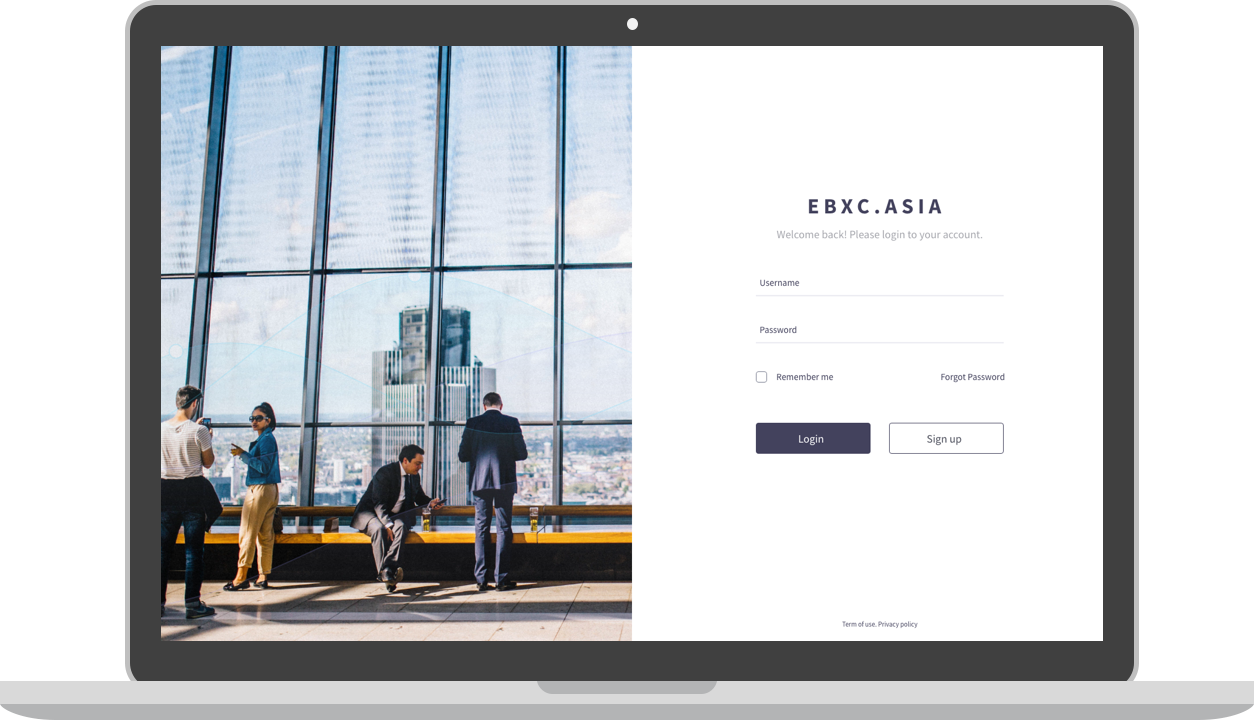 How it works?
Providing the ultimate employee experience through great benefits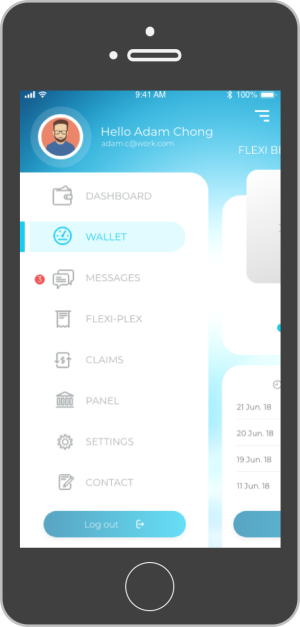 Upgrade Experience
Mobile internal communication application
View payrolls and history
Personal financial planning tool
Points wallet to redeem desire products from categories curated by employer
Marketplace with benefits and programs focused on delivering flexibility to meet employees' wellness, personal and professional goals
Gamification & Peer-to-peer Recognition
built specifically for improving employee engagement
strengthening workplace culture
keep employees connected at any time, from any location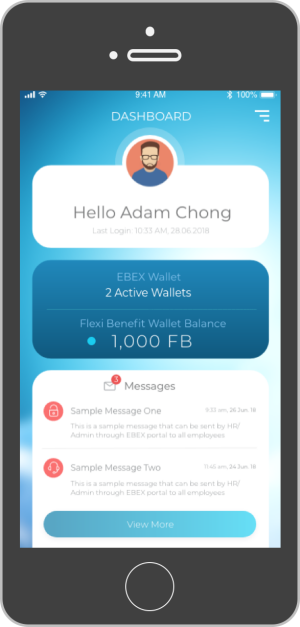 Points Wallet
Stay away from fixed benefits or reimbursement benefits, we award flex benefits points, meeting the needs of diverse workforce
FLEXI BENEFITS POINTS
Points rewards for employer and employees incentives
Employer will reward employee with pre-determined points on a frequency selected by employer
Employee may use the points in the Marketplace to redeem desire benefits according to their needs
WALLET-BASED
Uses benefit points rewards structure as the supply and value of the flexi benefits
This unique trait allows employees to trust in the fact that their rewards will not lose value and that they will continue to be relevant and useful within their business' ecosystem
PAY-AS-YOU-GO
Employer only incur cost when employees exchange the points with benefits or services in the Marketplace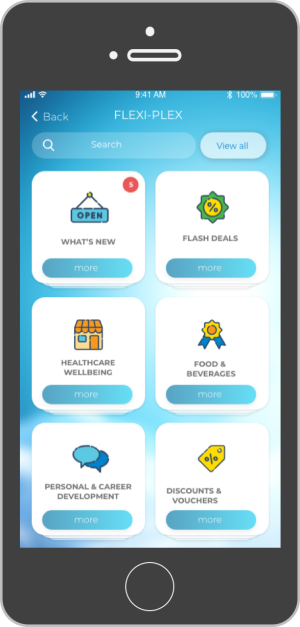 Marketplace
A curated marketplace connecting network of providers, brands, partners for our clients and employees to have access to wide choices of health & wellness plans, offers, development programs and etc to meet employees' wellness, personal and professional goals.
Healthcare & Wellbeing
Gym discounts, memberships, self care and grooming products
Travel & Transportation
Overseas travel, work-related transportation and parking
Discounts & Vouchers
Ranges from entertainment, food and beverage, wellness, kids to beauty and fashion
Rewards & Recognition
Rewards in the form of points, peer-to peer recognition and company awards
Personal & Career Development
A variety of training courses made accessible to employees
Others
It can be savings or top up plan such as Income protection, smart pension and retirement plans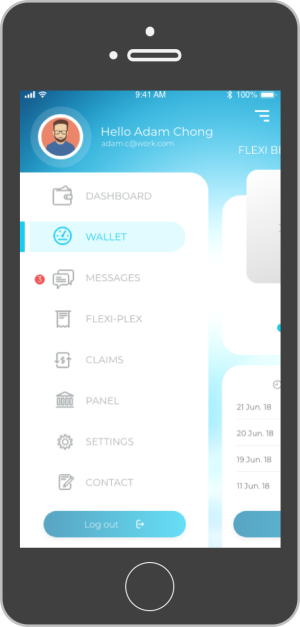 Better Communication
Profiling and grouping capability, allows for effective targeting of employee communications, using the integrated announcements, push notifications or messaging.
Communication tool
Announcement board
Push notifications/ Blast
Group & Personal Messaging
Project Management